It's not called the Universal Lens Cap for nothin'.
Micro & Magnum can cover your smallest and largest lenses.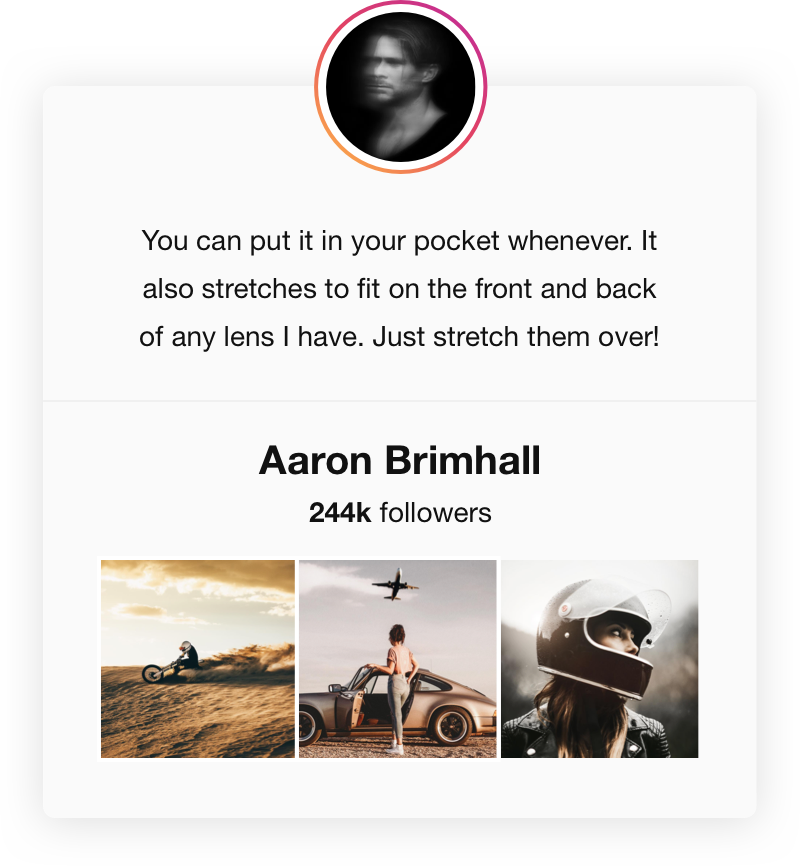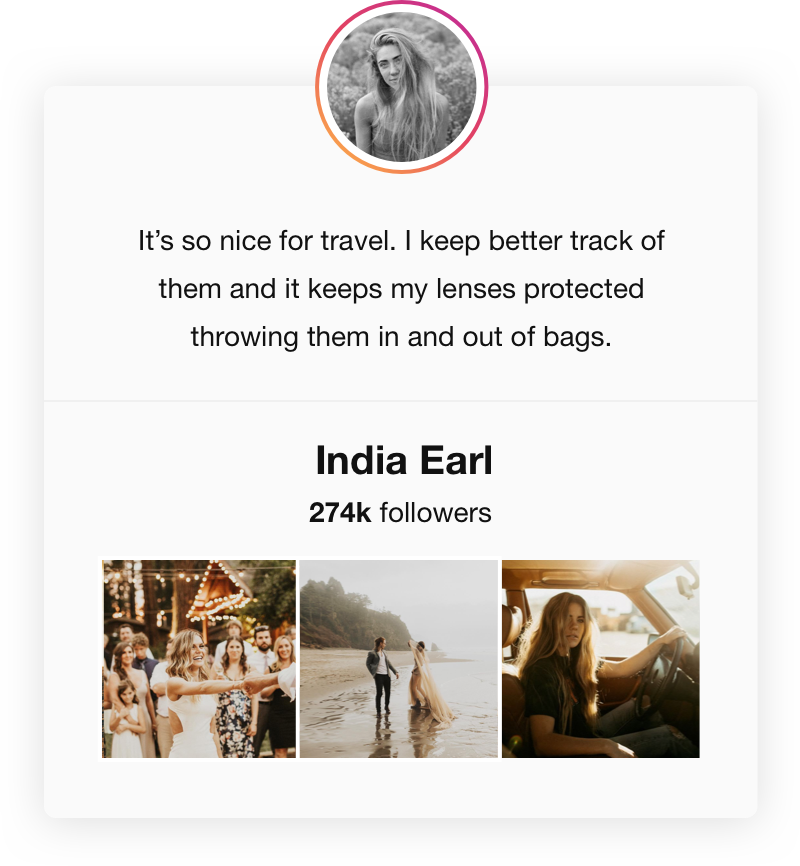 Reimagined for a better experience
Since our initial success with the original version, we've redesigned Micro and Magnum from the ground up.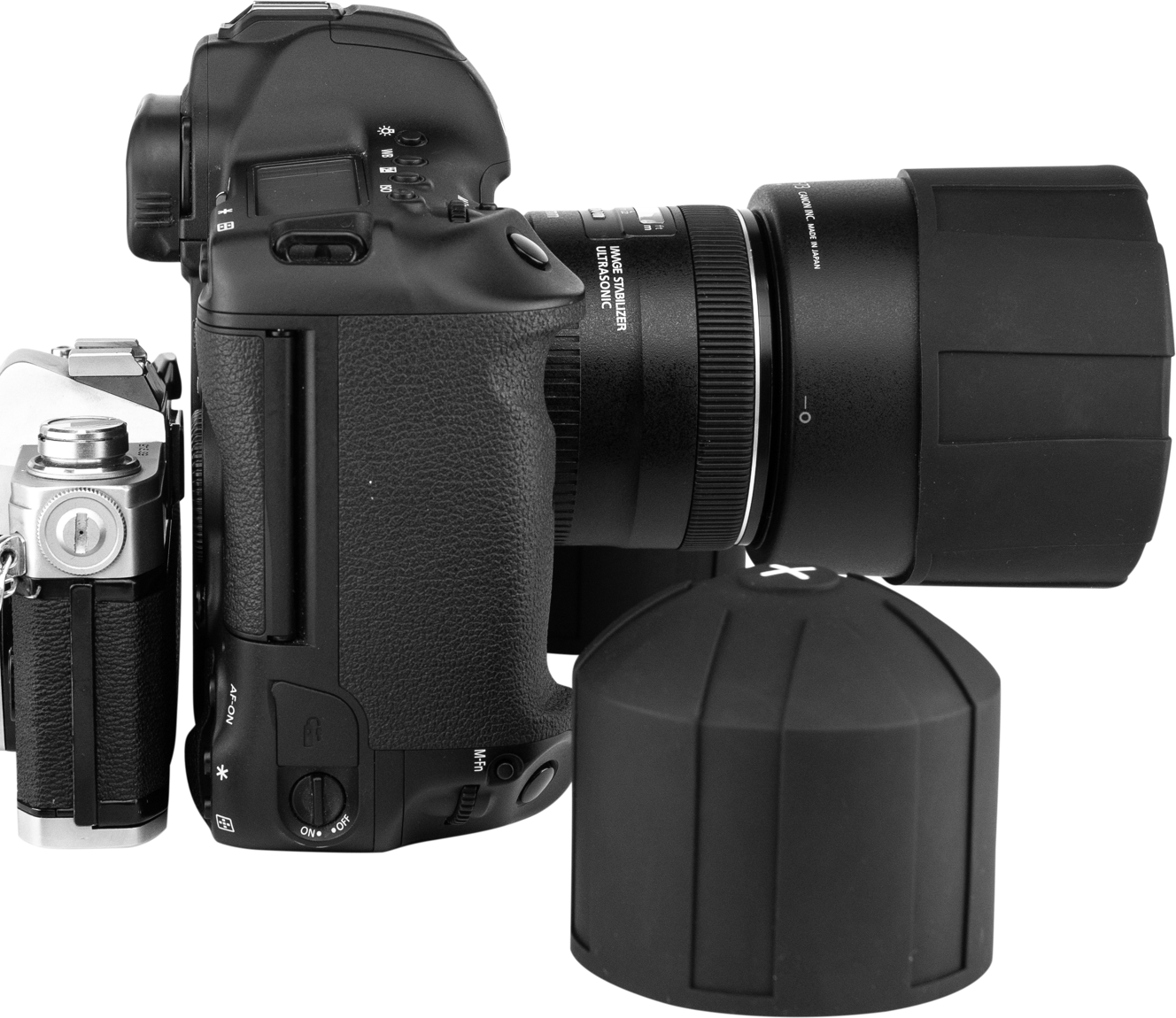 thicker with widened side-wall columns.
sizes for the best fit on different sized lenses.
stretchier to cover even more of your lens.
taller for a better stretch and more secure fit.
icons to color and organize your lenses.
more durable with high grade silicone material.