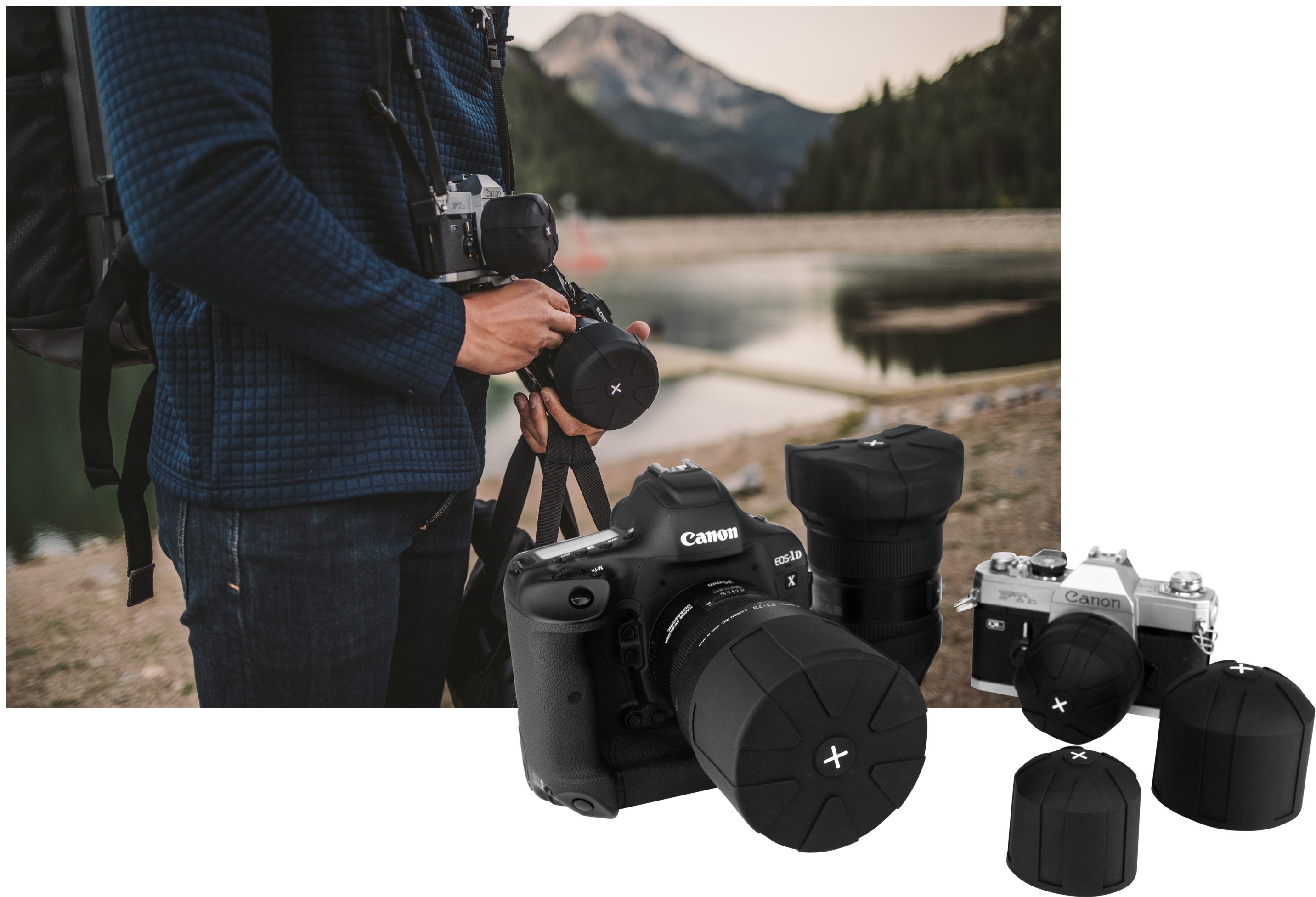 Our Universal Lens Caps fit any lens with a barrel diameter between 60mm and 150mm... meaning 99.9998% of lenses of any type. They even stretch over lens hoods, ND filters, and camera flashes.

Shield your lenses from water, dust and dirt! With a tight seal on your lens, our Universal Lens Caps will confidently block out the elements.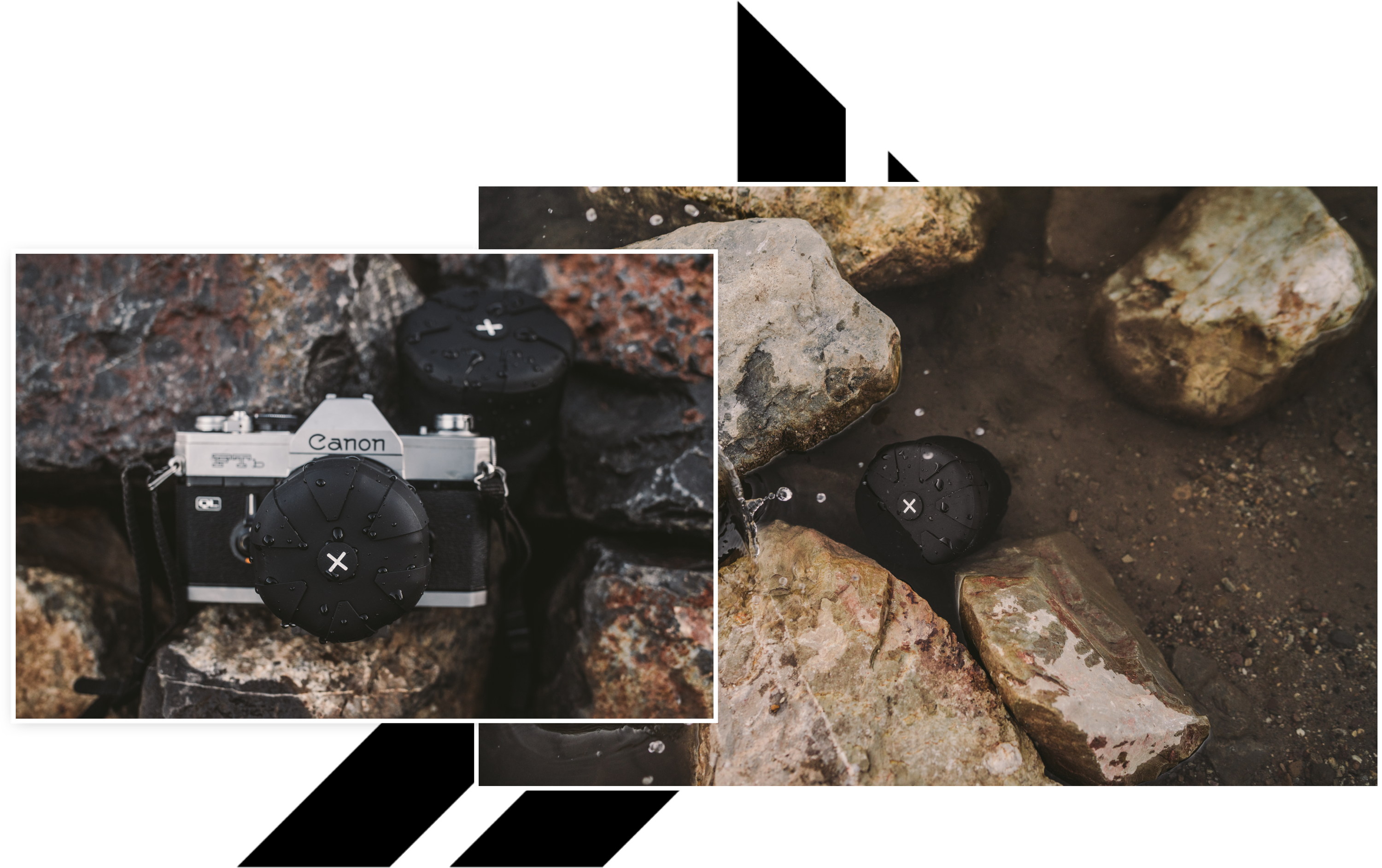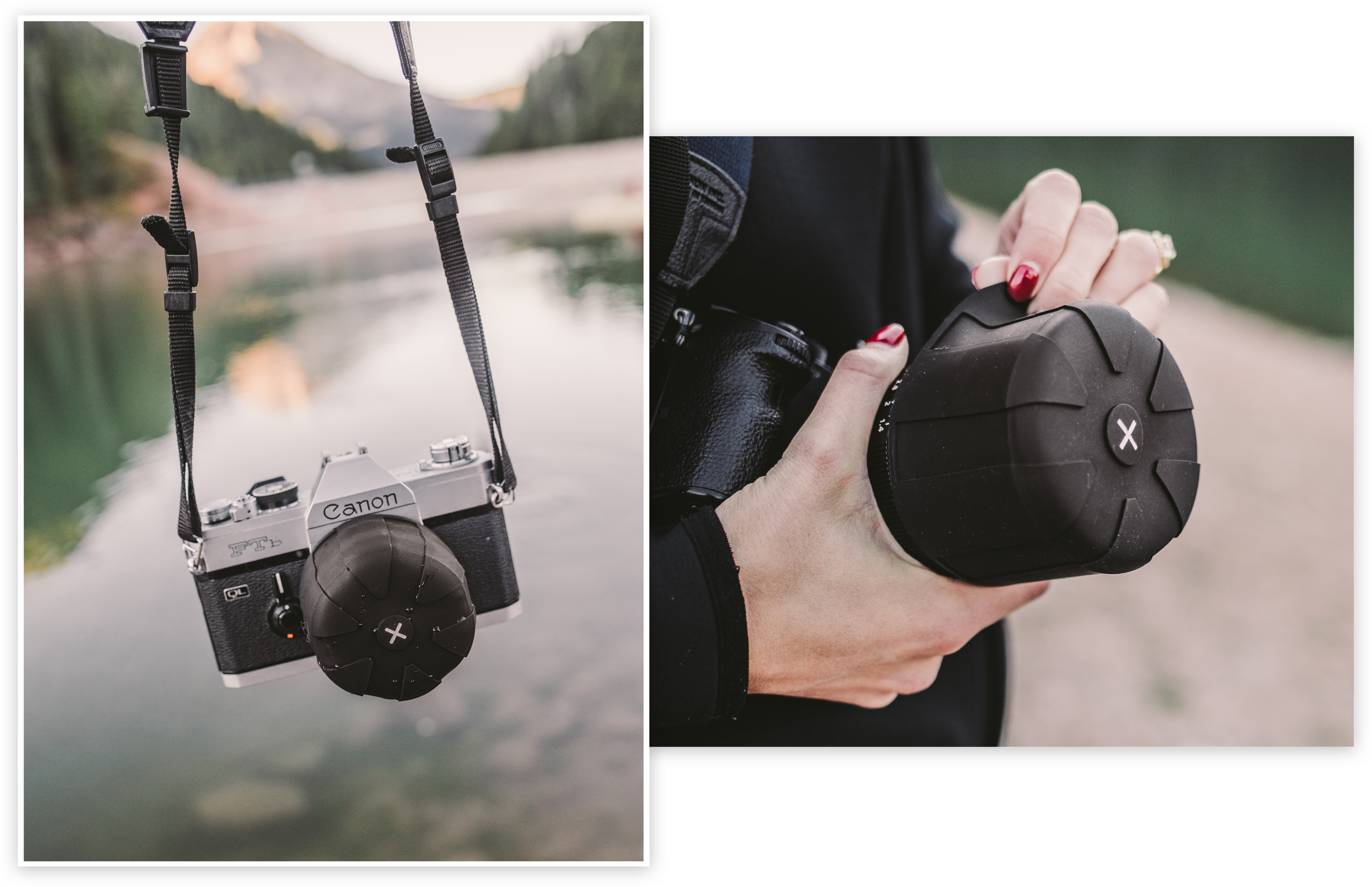 Made with a stretchy silicone material, it's made to grab onto any lens and stay on. Once it's on, it's guaranteed to hold strong, gripping your lenses tight for absolute security.